4.5/5 Ratings (Based on 283 Reviews)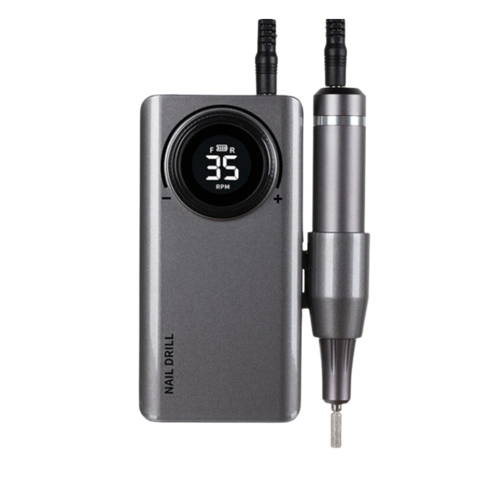 "Excellent milling cutter, the appearance is cool, made of quality materials and fast shipping."
- J***a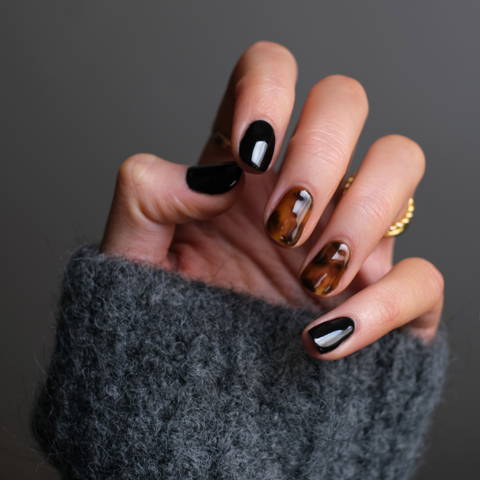 Adjustable Speed: 0~35000rpm

Long battery life: 2600ma/h rechargeable (12 Hours)

Excellent Display screen: LCD High-definition

Multifunctional: Charger & Power-bank

Portable: Move freely with no limitation

Total Control Over: Speed, Power & Movement
This fantastic portable Electric Nail drill is suitable for professional salon, studio, and home use. It is excellent for carving, engraving, routing, grinding, sharpening, sanding, polishing and more.
100% No-Rick Money Back Guarantee
People feel comfortable using our drill set on their natural nails.
People are delighted with the quality of their finished nail.
People have used our drill set at home during the lockdown.
People who have saved money on nail care by using our electric drill.
Never settle for average.
Learning nail art can be even more challenging with the wrong equipment. Our Nail drill set makes it a lot easier and straightforward to prep, design, and polish your client's nails.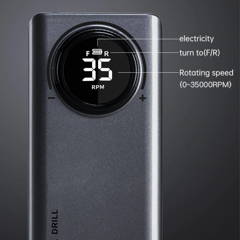 Ensure the wires don't get caught on the clothes and the table. Our drill ensures that you can move with the freedom to have maximum control when working on your clients, family, or own nails.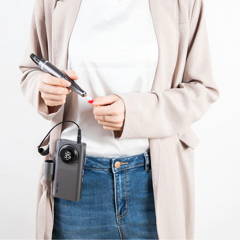 Come with a Lithium polymer battery, giving up to 12 hours of battery life when fully charged. Ensuring you get through all your clients with time to spare.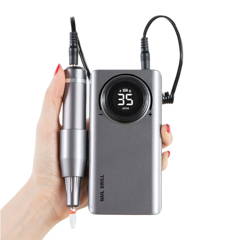 Unique Nail Art without Limit
Unleash your creative side
You can start using the drill at a low speed which is excellent for working on natural nails. Also, you can adjust the speed for acrylic nails. The drill torque ensures you have consistent control.
Our drill ensures that you stay in control from start to finish. If you accidentally slip or make a mistake when using it, you can quickly recover because of the build, which gives you complete control of the nail drill at all times.
Our nail drill is built not only as a stand-alone unit; you will find multiple uses for it. Use it, for example, as a power bank or changing point for any of your devices, e.g. mobile phone etc.
Detail is everything when it comes to nail art, and it is important to us because it is an essential part of having a great manicure and pedicure experience. Your clients will encounter no wobbles with our e-drill and very low vibration throughout the procedure.
Great control with tiny vibrations and hardly any noise. We guarantee with every one of our electric drills a better experience. Our Drill sets are smooth, painless, comfortable and come with more extended usage time.
Suitable for professional salon, studio, or home use.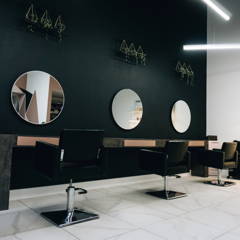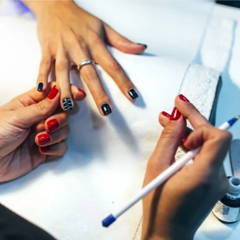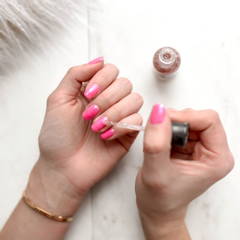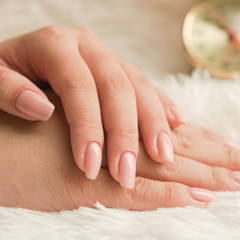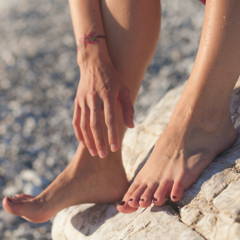 Get access to a professional look and style.
The drill gives you a safe and fantastic nail experience.
Professional Look and Style.
Our Professional Electric Drill is excellent for home, Studio and Salon usage. Use it for carving, engraving, routing, grinding, sanding, cutting, polishing, drilling; also, it is suitable for pets.
Does this have forward and reverse?
Yes, it has both. There is a flick switch on the side of the unit that changes the directions.

Can you replace the battery?
I am learning acrylic nails. Will I need to purchase extra bits for this?
You will need to buy extra bits
Does it come with Drill bits?
Our Nail drill comes with six essential drill bits.
Does it come with warranty?
Our Nail Drill comes with 12 months warranty
What is the wattage of this Nail Drill?
The max speed of this nail drill is 35000RPM.
Is this powerful enough for acrylic and gel nails?
This nail drill is strong enough for acrylic and other nails types?
No, the handpiece has never got hot whilst in use with me
Unleash your creative side
100% No-Rick Money Back Guarantee